How To Prevent Commercial Water Problems
12/2/2021 (Permalink)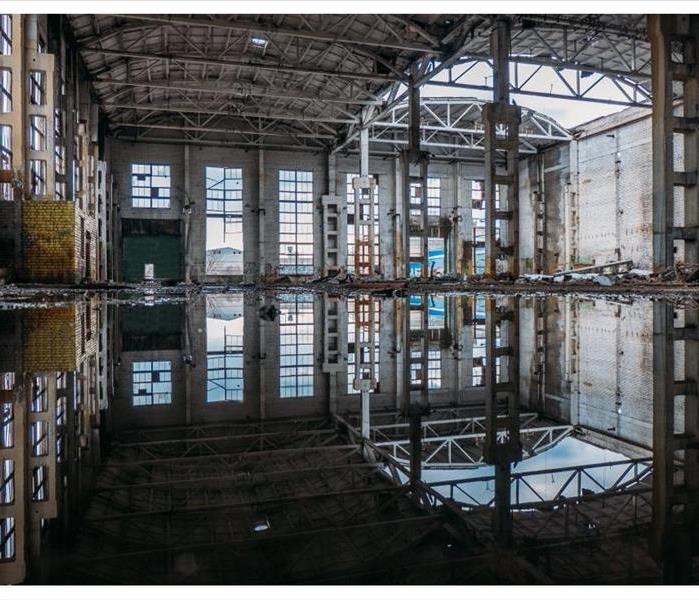 When your commercial property suffers water damage or flooding problems, SERVPRO Is here, we are always ready to help when you need us most.
How Can Commercial Water Issues Be Avoided?
Water-related issues are the second most common type of loss at commercial properties. Many problems are preventable with regular inspections and maintenance. It is better to resolve these issues before extensive water damage mitigation and restoration is necessary. Here are three ways to avoid leaking pipes and other water issues at a commercial building in Glendale, AZ.
1. Regularly Inspect the Building

Inspections on an annual or bi-annual basis can be one of the best ways to ensure that water problems do not occur. Building owners and managers should be aware of the age and condition of the plumbing system in a structure. This knowledge may make it possible to avoid a pipe break. Inspections of the roof and building envelope may prevent other causes of water damage.

2. Look For Signs of a Leak

A leak may not be immediately noticeable but can still result in significant damage. Look for any signs of moisture on floors or walls. A water leak detection service can also use thermal imaging or other expert methods to locate leaking pipes. Water damage mitigation and restoration may be necessary in addition to fixing the cause of the leak.

3. Keep Sewer Lines Clear

Sewer damage can be even more extensive than a supply line leak. Provide disposal guidelines and waste containers in commercial bathrooms and kitchens. A toilet backup will require disinfection and may also necessitate the disposal and replacement of porous building materials and contents. Have drain lines regularly cleaned to reduce the risk of a backup at a commercial structure.

Preventative measures are usually less costly than emergency repairs and damage mitigation. It may be possible to avoid leaking pipes or backups by scheduling regular inspections and maintenance. Building owners and managers should always be aware of the condition of the plumbing and building envelope at a commercial structure in Glendale, AZ.