How a Top Restoration Company Helps You Through the Insurance Claims Process
2/4/2022 (Permalink)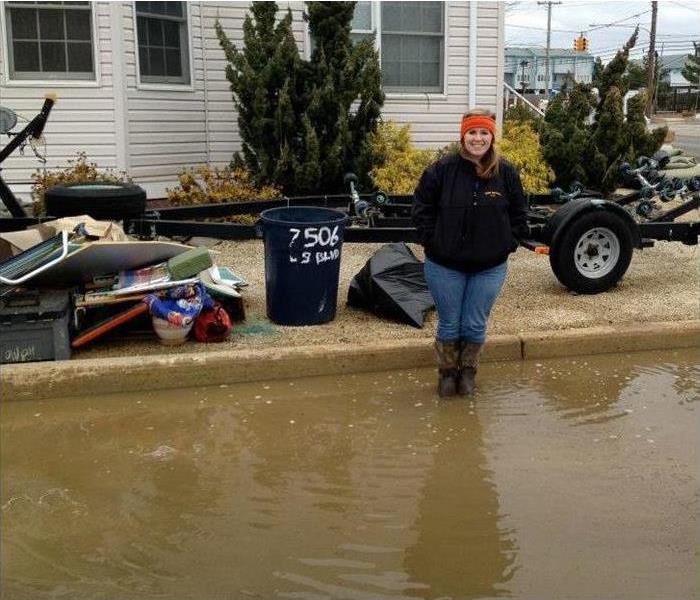 SERVPRO of Peoria / West Glendale assisted in clean up in Long Beach Island, NJ after Hurricane Sandy.
How A Top Restoration Company Can Assist You With Your Insurance Claim
Even moderate water damage at your Glendale, AZ, home can result in costly repairs and restoration. This is why you have insurance. However, if you want the claims process to go quickly and smoothly, it's important that you have the right storm restoration team on your side. The best companies are fast, helpful, and thorough. Not only does this give you peace of mind that they'll do the job right, but it also means your insurance coverage will kick in more quickly.

Why the Right Restoration Team is Critical

When bad weather hits and you need storm response to help clean up water from your home, can't you call just anyone? Your best bet is to call the most qualified, skilled company around. This gets the insurance process into high gear as well. The best restoration teams can do the following:
Respond to the job and complete it quickly.

Tackle floods of any size.

They have the knowledge and ability.

They have the equipment.
Fast, Efficient Response

When you've got flood damage at home, time is of the essence. The longer you wait to clean it up and restore the affected areas, the more extensive the problems will be, and the bigger hassle it will be to work with the insurance. The best flood restoration teams can arrive on scene in a speedy manner and will finish the work as scheduled.

No Size too Large

Storm restoration professionals have the experience you want on your side. The best companies have seen and done it all when it comes to cleaning up after floods and restoring home. Every crew member has received extensive training.

Skills and Tools

With the training and experience comes an impressive skill set. These companies know what it takes to handle your cleanup needs, which will then make it easier to initiate and complete the claims process. You won't find the highly specialized cleanup equipment on your own either.

Fast storm restoration works hand in hand with a quick insurance claims process. Choose a highly regarded restoration company when you have a flood at home.