During Which Stage of Flood Cleanup Can Employees Reenter the Building?
5/1/2022 (Permalink)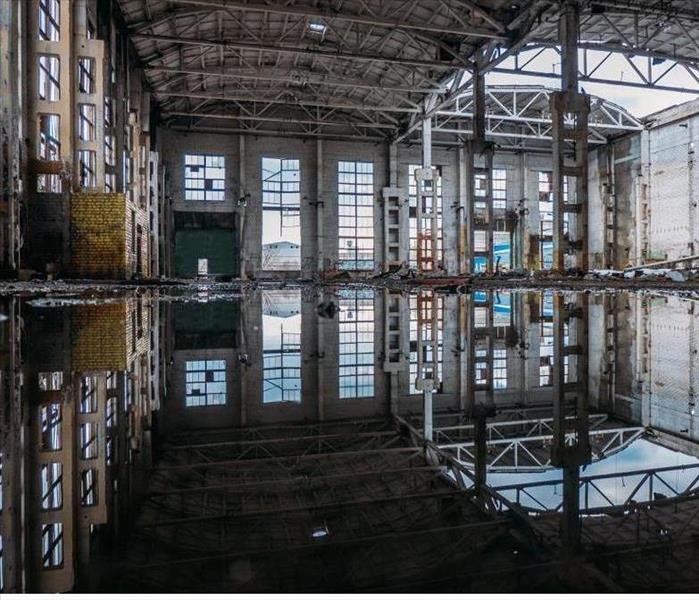 The final phase of flood cleanup requires teams to rebuild structural integrity. Call SERVPRO for further information.
Employees Can Reenter The Building During Which Stage Of Flood Cleanup?
Water Category 3 or Contaminated water houses excessively high levels of pathogens. The premises may have become impacted with feces, urine, mold and organisms, all of which may seep into the structure. Because of the exposure, it's not appropriate for staff to immediately reenter the impacted spaces unless they are part of the cleanup crew. A water restoration company in Peoria, AZ, understands how to protect themselves and others as well as minimize the spread of the contamination.
1. Phase 1: Tear Out
The first stage of flood cleanup focuses on mitigating trouble. The experts enter to premises and remove structural materials contaminated with moisture. The impacted zones demand prompt and meticulous examination to avoid further spread and harm. Should staff walk in and out, they could be exposed to the pathogens and carry them to other establishment areas.

The crew should section off this area, creating physical barriers. They also use negative air chambers to reduce air exposure. Porous materials such as drywall and carpet harbor the organisms as the water penetrates deep within the pieces. Not even a good bleaching would guarantee thorough cleaning.

2. Phase 2: Sanitization

Contaminated water still lingers on nonporous objects, so content cleaning and sanitizing must occur. The interior is scrubbed thoroughly with water and soap. Also, technicians apply an antimicrobial spray, killing off surface microbes.
The team uses high-tech procedures to salvage electronics, documents and photos.

3. Phase 3: Restoration

The final phase of flood cleanup requires teams to rebuild the structural integrity. At this time, air filtration devices continue to run, but the room is clear of germs. Employees may return. They should be cognizant of the workers' efforts to put everything back in place.

Contaminated water isn't something to work around. Because of its high level of sewage and bacteria, it's best to keep employees out. This decision assists in preventing further issues.