The Top 3 Gas Range Cleaners
4/7/2022 (Permalink)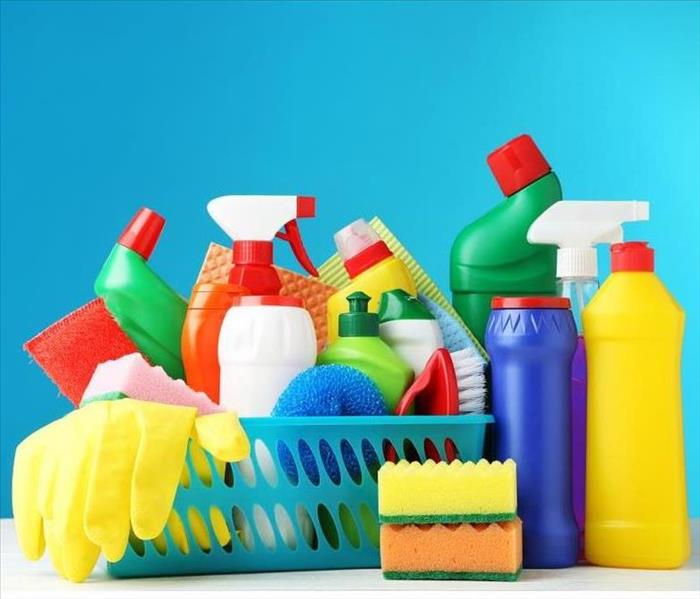 Diluted acetic acid can loosen food stuck onto the surface of a gas range, dissolve cooking grease and banish smoke smell
The Best Cleaners For Gas Ranges
When you cook at home, food debris and grease accumulate on a stovetop. Glass-top electric ranges call for specialized cleaning solutions, but several standard household cleaners can be effective for a gas range. Here are the top three gas stove cleaning solutions.

1. Vinegar

Distilled white vinegar is a common household cleaner. Diluted acetic acid can loosen food stuck onto the surface of a gas range, dissolve cooking grease and banish smoke smell. For more scrubbing power, sprinkle the stove surface with baking soda.
Most cleaning experts recommend making a one-to-one mixture of 5% distilled vinegar or 6% cleaning vinegar and water to clean a stovetop. Remove the grates before spraying the surface and allow vinegar to sit for a minute before wiping.

2. Dish Soap

Dish soap contains degreasing agents. If you do not have vinegar on hand or prefer to use soap, you can use this mixture to clean the entire stove or focus on areas with built up grease.

If you plan to clean the entire range with dish soap, you may want to spray on a diluted mixture. You can also use full-strength soap on grease buildup by applying this cleaner directly to a scrub brush.

3. Degreaser

If it has been a while since your last range cleaning, you may get the best results from degreaser. These powerful cleaning formulas are formulated to dissolve heavy buildup.

Follow the instructions for any brand of degreaser you buy. These treatments should generally be sprayed on and given several minutes to penetrate before being wiped off.

It is important to regularly wipe down the gas range at a residence in Weedville, AZ. A dirty stove and combustibles that are kept too close to cooking areas can cause or intensify a kitchen fire. Regular cleaning and good fire safety practices can greatly reduce the risk of a house fire.