Is Your Business Prepared for a Fire?
5/16/2022 (Permalink)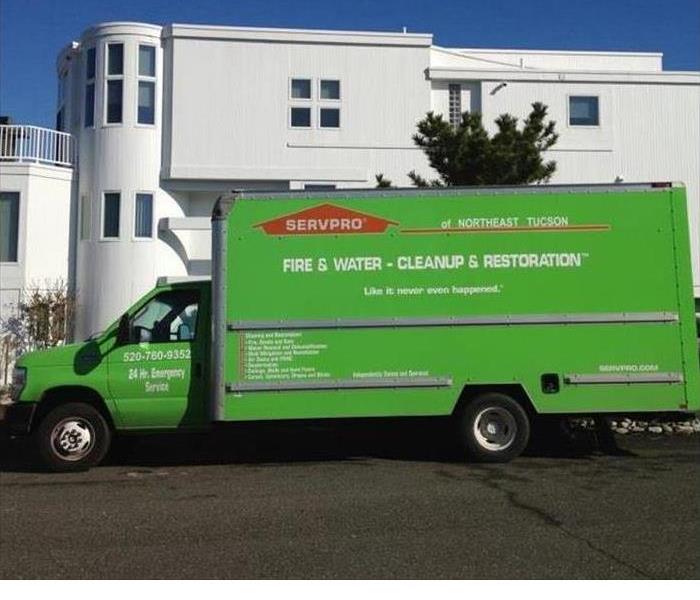 SERVPRO is ready for any Emergency Services in our community at any time. Our teams are trained to assist in any fire damages. Call us!
Is Your Business Fire-Resistant?
There are many ways to protect your Grand Manor, AZ, company, from investing in security to safeguarding your customers' private information, but how well prepared are you for a business fire? Even small fires can spread quickly if safety equipment does not function as it should, but there are a few ways you can prepare your property and employees if a blaze does break out.

Fire Preparation is for Everyone

While choosing a safety officer for each department can help you to better organize a safety plan, every employee can benefit by practicing fire safety and awareness concerning the building's fire equipment and exits. You can keep them updated about new or changing fire safety rules in several ways, including:
Monthly safety meetings

Digital safety newsletters

Encouraging questions and suggestions regarding safety
When your employees are involved in fire safety, it becomes everyone's priority to reduce the risk of a business fire.

Map Fire Safety Equipment

Many business fires spread quickly and cause a significant amount of damage because employees were not trained how to respond or where to find the nearest fire extinguisher. Mapping your building's equipment, such as fire sprinkler systems and fire extinguishers, can reduce the chance of widespread fire damage.

Create Department Checklists

Safety checks for each department may run simpler when you create and use checklists. Employees can review fire extinguisher check dates, report if an exit sign is missing over a doorway and which new employees require fire safety training. You can also invite a fire restoration and mitigation company representative to speak to your employees about how to reduce the risk of fires and spot possible situations that may lead to a fire.

Preventing a business fire can help you protect your Grand Manor, AZ, commercial property and your employees as well. The more informed and prepared you and your workers are, the greater your peace of mind as a business owner is likely to be.