How Can SERVPRO Restore My Documents?
6/25/2022 (Permalink)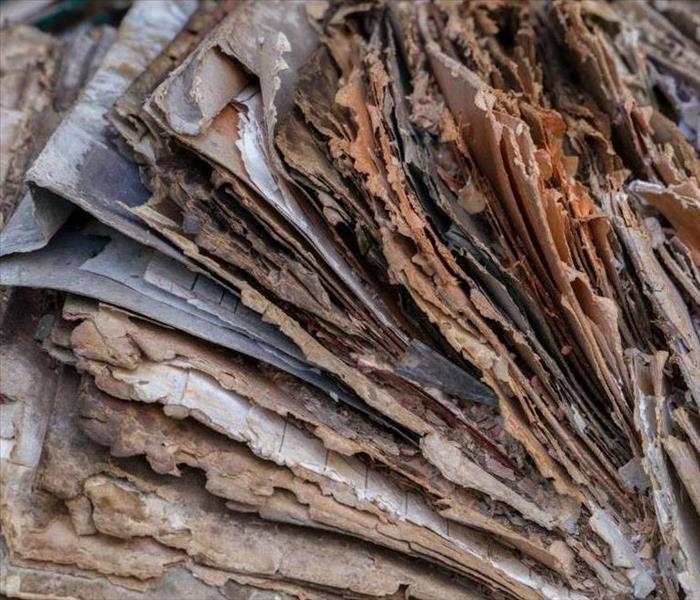 Document restoration is an important process if your paperwork has been affected by a disaster in Grand Manor, AZ.
How Will SERVPRO Help Me Recover My Documents?
Document restoration is an important process if your paperwork has been affected by a disaster in Grand Manor, AZ. These documents are essential to your business operations, so they should receive the same recovery treatment as your building, equipment, and other belongings. Learn about how the same commercial restoration professionals handling your property can also help with your documents.

Featured Techniques

A proper restoration project is not just a one-step process, but rather a series of techniques that ensures your paperwork is restored and its information is secure. For instance, experienced technicians use vacuum freeze document drying to avoid damaging the papers in their vulnerable soaked state. Since there is a strong chance of contamination in the water, they also use gamma irradiation to sterilize the items and eliminate bacteria and toxic chemicals.

Drying and Restoration Process

As a business owner, you should know about every step of the document restoration process. While specifics can vary depending on your case, you can expect the following parts:
Package and delivery to the restoration facility
Inventory and procedure assessment
Placement of items in storage freezer
Drying of items via vacuum freeze chamber
Sterilization via gamma irradiation if necessary
After these steps are complete, the professionals may include additional processes such as manual cleaning and deodorization to improve the appearance. They can also offer document digitization so you can keep all the information in a form immune to physical damage.
Advantages of In-House Service

Since SERVPRO is already working on the restoration of the establishment and all the equipment and furniture inside, it makes sense to trust them with your photos and paperwork. Keeping the recovery efforts within one company ensures the procedure is fast and simple. It also maintains the privacy of your information, especially if you choose to create digital copies.

Document restoration is necessary when water, smoke, and mold affect books, files, and pictures that are crucial to your activities. Entrust these assets to your current remediation specialists to guarantee fast and effective results.