Sump Pump Maintenance Tips
6/6/2022 (Permalink)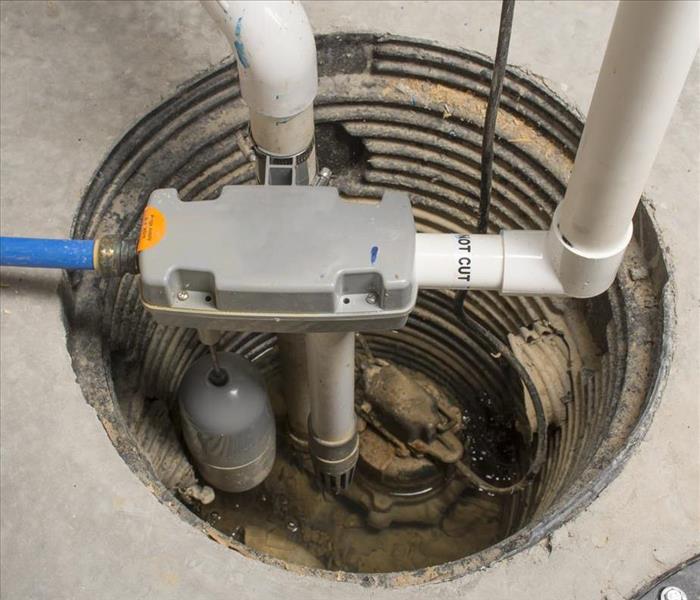 A sump pump is a vital piece of equipment that keeps floodwaters from rising in your Glendale, AZ, home.
Maintenance Suggestions for Sump Pumps
If your home in Glendale, AZ, has a sump pump, you get the added peace of mind that unwanted water will be deterred from entering your home.
Unfortunately, this vital component is easy to forget about. Instead of having to call a mold and water damage professional to restore the basement after the next heavy rain, take some preventive measures to ensure your equipment is working correctly.
Pump Maintenance Tips
Like with many things in life, maintenance is key to the equipment being reliable and working properly. Below are some maintenance tips to help keep your sump pump running.

Every quarter, empty any water out of the basin and remove any buildup. Clean the inlet screen to ensure it is clear.
The pump should be tested annually. It is recommended to do it before the rainy season sets in.
After testing the pump, clean it thoroughly and inspect it for any parts that look worn or damaged.
If it doesn't have a battery backup, install one. If a power outage occurs, this will ensure the pump keeps running.

While it's good to understand the basics of how your equipment works, it may be worth having a certified plumber do the annual inspection.
Signs of Trouble
Although regular maintenance helps this type of equipment last longer, there could be lurking issues that rear their ugly heads. Signs it might be time for an upgrade or repair include:
Moldy, rotten odors are emanating from the basement.
The pump shows signs of rusting.
Banging or humming sounds are heard while it is in operation.
The basement has water in it.
The unit is between seven and 10 years old.
A sump pump is a vital piece of equipment that keeps floodwaters from rising in your home. Conducting regular maintenance and checking it while it is in operation is key to it being reliable.